Bathroom Gallery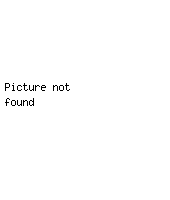 Windy City Construction & Design performed multiple projects Designing and finishing bathrooms.
Click on the picture to see our portfolio
Bathroom remodeling
Designing Bathrooms that Balance Form and Function

Remodeling the bathroom, whether it means a fresh coat of paint or a total remodel or something in between, can be a fun and rewarding project. However, whether your bathroom remodeling projects turns into a beautiful transformation or into a half-assembled disaster, depends on the remodeling contractor you decide to hire. While one hears horror stories about so called bathroom remodeling professionals, our clients have none to share.
Since our home improvement team understands that successful remodeling starts with contractor's ability to achieve that difficult balance between clients' expectations and budgets without compromising quality of the final product,  Windy City designers and installers treat every project with outmost care and focus to ensure a satisfying remodeling experience for our clients.
Modern bathrooms in the new construction homes that we build, usually consist of luxurious, large spaces with multiple sinks, toilet and bidet, separate tub and shower stalls, custom tile work, large closets, and heated floors; however, we understand that majority of older homes offer minimal space and leave lots of room for imagination and adapting. Accordingly, through careful design matched with quality craftsmanship, we deliver bathrooms that consist of space that seems like a retreat that one wants to get to instead of a room one has to get to.