Kitchen Gallery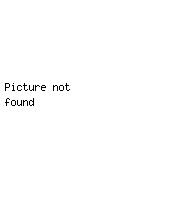 Windy City Construction & Design performed various projects designing and refinishing kitchens.
Click on the picture to see our portfolio
Kitchen Remodeling
Creating Efficient Kitchen with Superb Design and Craftsmanship

The key to a successful kitchen remodeling requires a strong focus on design. While the standard layouts such as U-shaped kitchen, L-shaped kitchen, and Gallery-kitchen, continue to be very popular, today's kitchen often demands multiple work centers and innovative storage areas that allow for the space to meet the demands of the modern household.
Accordingly, when we design kitchens for our clients, we begin with establishing the clients' needs and expectations. We measure success by delivering an efficient and well-organized layout, allowing the area to serve its primary function: to efficiently prepare food and to entertain. More importantly, the kitchen also accommodates and takes into account the specific needs of the people using the space.
Once that perfect kitchen design is created, our team helps select the cabinets that best fit the space as well as incorporate the clients' taste in wood finish and door style. Of course, while we strive to achieve that perfect kitchen, we also consider our clients' finances and aim to find the remodeling product that offers the best budget solution.    
Finally, even the best kitchen design will not lead to a successful kitchen remodeling if not paired with superb craftsmanship. While a lot of home improvement contractors promise quality, very few can deliver. Through focusing on our clients' needs first and foremost, our team delivers every project that is both aesthetically pleasing, yet superbly functional in design and quality.