Siding Projects Gallery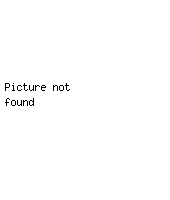 Windy City Construction & Design performed multiple projects installing Fiber Cement and regular siding.
Click on the picture to see our portfolio
James Hardie Fiber Cement Siding
Fiber cement siding is a composite material made of sand, cement and cellulose fibers. With its benefits of look and functionality, fiber cement siding represents the cutting edge of modern siding innovation; it is non-combustible, resistant to warping and shrinkage, resistant to wind, rain, hail, snow and sun. It is also not prone to insect damage and rot. Accordingly, fiber cement siding represents reliable and low maintenance siding option.
In addition to its significant level of resistance against the elements, James Hardie fiber cement siding is being considered as environmentally friendly product. Fiber cement siding is made from plentiful resources such as sand and from renewable resources such as fast growing wood fibers. Also, James Hardie fiber cement siding manufacturing processes focus on water, renewable resources and energy conservation. i.e.: water used in James Hardie plants is recycled up to four times and waste is minimized through the recycling of process materials.
Windy City Construction and Design was one of the first remodelers in the Chicago land area to recognize benefits associated with installation of fiber cement siding products. As a long time certified James Hardie installer, our company has a profound level of experience with fiber cement siding. We complete every fiber cement project with skills and craftsmanship that other home improvement companies are struggling to match.